There were 275 authors from 43 countries, who sent more than 568 artworks to the 8th international festival of cartoon ZAGREB 2003.

Download complete list of entries (pdf) or (doc)

From the catalogue:




"...The cartoon is also an excellent spiritual exercise for those "who know more and see better", it is the simplest conspiratorial message to those who are confused and lost in the chaos of contradictory and disturbing information. This is why, the sight directed at this exhibit makes us conclude something very important: no matter how rightfully cartoonists resist to show that since the first fires to the sophisticated computer, men's struggle to imagine and preserve his human home is the same, the progress is visible. It is very often complicated, discrete and overwhelmed. But it is definitive. In it you can see the smile of cartoonists."



The WINNERS
According to the regulations (main theme of the festival was TECHNOLOGY), the following prizes were decided upon the jury: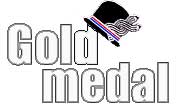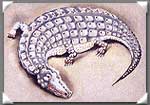 Florian Doru Crihana (Romania)
---
the JURY
Srećko Puntarić-Felix
President of the jury, cartoonist
Antun Krešimir Buterin
Editor of the humoristic section of weekly newspapers Vjesnik
Davor Trgovčević
Cartoonist
Stanko Špoljarić
Art historian
Milan Lekić
Cartoonist
PHOTOS from the opening ceremony


The opening ceremony and the exhibition took place on the 30th of June 2003 in the City Hall





Silver medal for Nik Titanik




President Saric gives an opening speech

---




Performance of our poet Josip Cosic Agramer




Saric congratulates Nik

---




Nik thanks to all




Agramer is shaking Nik

---




Oto the walking legend receives Oskarika prize




Nik Titanik with his biggest fans

---

Traditional dinner for members of the Croatian Cartoonists Association took place in Bachvica Restaurant





Warming-up




Our presidente

---




Susie, Nik Titanik's muse




Puya is waiting for food

---




Show-time begins




Lex and Mrs.Lex

---




Paha, our sexual maniac




Filipan notices that Dajka is coming

---




Felix




Mrs.Felix and Mrs.Djurdja

---




Young forces of HDK, Q and Lec




Zeljko

---




I am Dajka, who the hell are you?!




Patekar

---




Our good man Hega




Lex's impression of Dajka

---
Your COMMENT